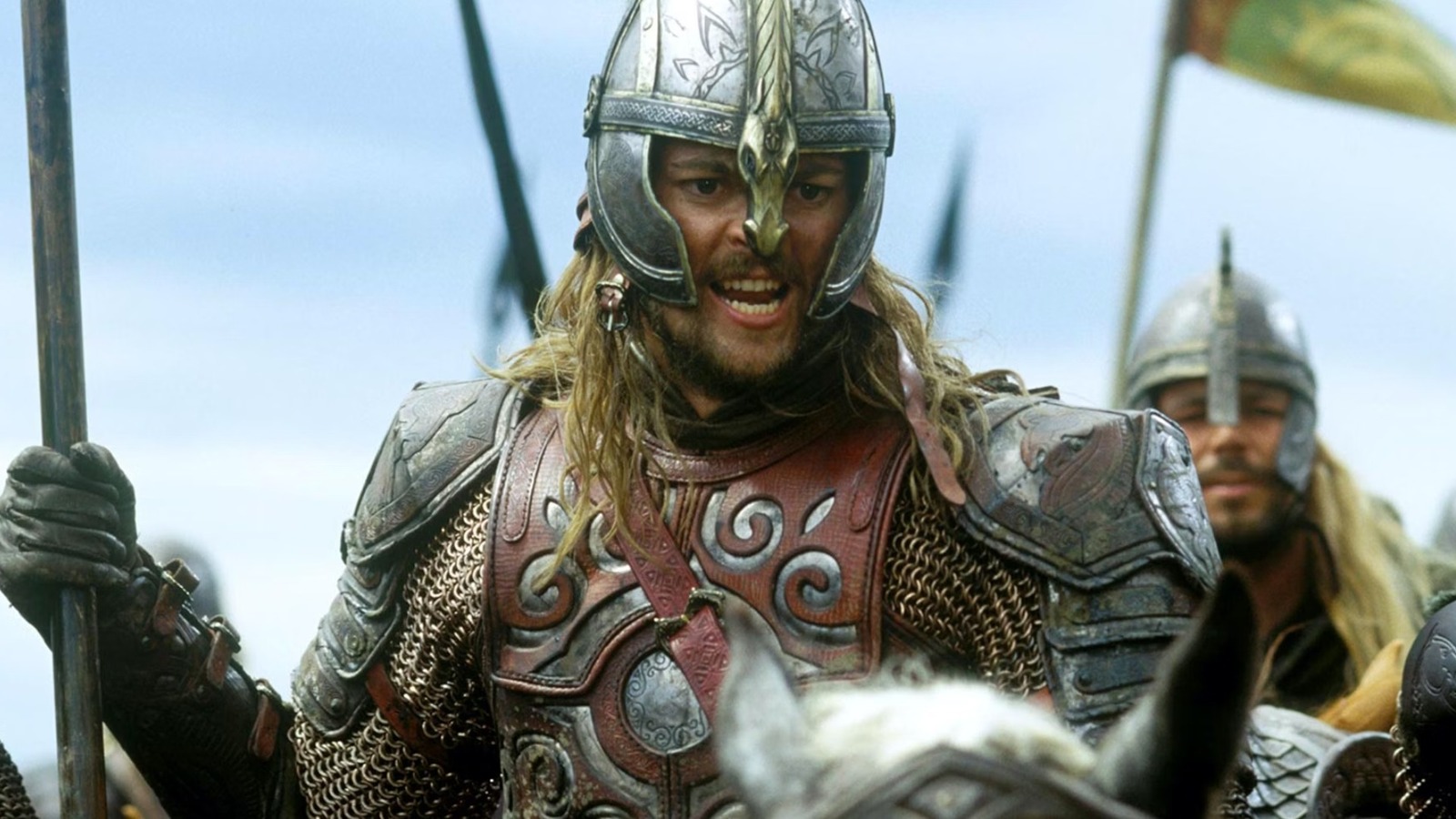 Though we have yet to even get so much as a teaser for "Lord of the Rings: The War of the Rohirrim" at this point, there's still plenty out there to build anticipation for the film. Directed by Kenji Kamiyama of the "Ghost in the Shell" franchise, "Star Wars: Visions," and "Blade Runner: Black Lotus" fame, the film boasts a stellar voice cast. Among those contributing are Brian Cox, Lorraine Ashbourne, Miranda Otto — the actor behind Éowyn in director Peter Jackson's "Lord of the Rings" trilogy — and Gaia Wise.
As far as the story goes, we know that "War of the Rohirrim" takes place roughly 183 years before the events of "Lord of the Rings" and centers on the fabled King of Rohan, Helm Hammerhand (Cox). A vengeful Dunlending lord known as Wulf attacks Hammerhand's people, resulting in him and his army making a brave stand at the Hornburg, which later becomes known as Helm's Deep. His daughter, Hera, will join the fray as well, leading her forces in a desperate battle against a fighting force unlike any they've faced before.
To say that "Lord of the Rings: War of the Rohirrim" has potential would be an understatement. December 13, 2024 can't come soon enough.
Shayri.page