Authorities have identified a skull found by a hiker at an Arizona preserve as that of Jerole Tsinnijinnie, a Native American man who had been missing for more than three years, but the case remains under investigation as police and family members search for answers as to how he died.
His family did not know his whereabouts until last month after DNA testing matched him to the skull, which was discovered in January at the South Mountain Park and Preserve in Phoenix, The Arizona Republic reported Saturday. Police are investigating the case as a homicide.
Although the 28-year-old was an avid hiker, his family wonders whether he was killed there or elsewhere. His sister, Kaylene Tsinnijinnie, wonders whether he would still be alive if police had given his case more attention from the beginning.
MISSING WASHINGTON GIRL WAS ALLEGEDLY LOCKED IN 'CELL' UNDER STAIR AS MOM BATTLES INVESTIGATORS
She said the family had to mount an independent search that included homeless shelters and encampments.
"We had to do everything on our own," she told The Republic. "Nobody had this ability to think, to believe us that he was a great person. But he was worth looking for. He was worth finding. He was worth asking questions for."
"There's just a lot of possibilities and a lot of ways that you can get answers and I just didn't like that (investigators) didn't."
Phoenix police spokesperson Sgt. Robert Scherer said the investigation is ongoing but declined to answer specific questions about the case.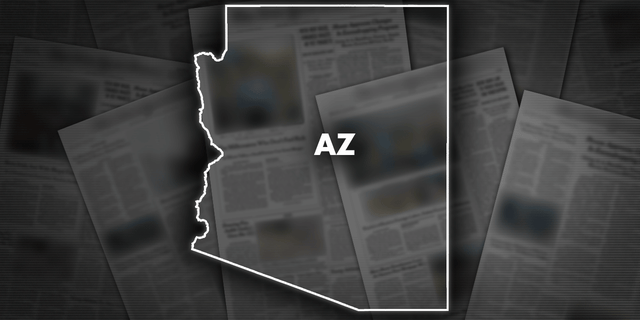 And after authorities made a composite sketch based on the skull, it was Tsinnijinnie's sister who phoned investigators inquiring whether the illustration was of her brother.
Authorities initially said the victim was believed to be a white or Hispanic male in his 20s and provided a description of his clothing. Tsinnijinnie was Diné — the Navajo word used by tribal members to refer to themselves.
Kaylene Tsinnijinnie said her younger brother loved Batman and online gaming and was committed to helping his family. He went missing only months before his youngest child was born, she said.
"He was a great dad. He loved all of his kids. He gave them all of his time. He took very good care of them," she said.
NEW JERSEY GRANDMOTHER MISSING NEARLY 2 WEEKS AFTER FAILING TO MEET FRIEND FOR COFFEE
According to data from the National Missing and Unidentified Persons System, the counties in Arizona that appear to have the highest cases of missing Native Americans are Maricopa and Navajo counties, The Republic reported last year.
Phillip Francisco, a former Navajo Nation police chief, has said it's more common for tribal agencies to work closely with family members of missing people, while federal agencies have been reluctant in the past to provide families with information on investigations.
CLICK HERE TO GET THE FOX NEWS APP
The U.S. government has pledged more resources for investigations and prosecutions. A special commission recently wrapped up a series of field hearings in several states on the alarming rate of disappearances and killings among Native Americans. The group is charged with coming up with recommendations on how to improve coordination across jurisdictions.
There were 9,575 missing Native American persons, according to the 2020 National Crime Information Center's Missing Person and Unidentified Person Statistics report.
Shayri.page