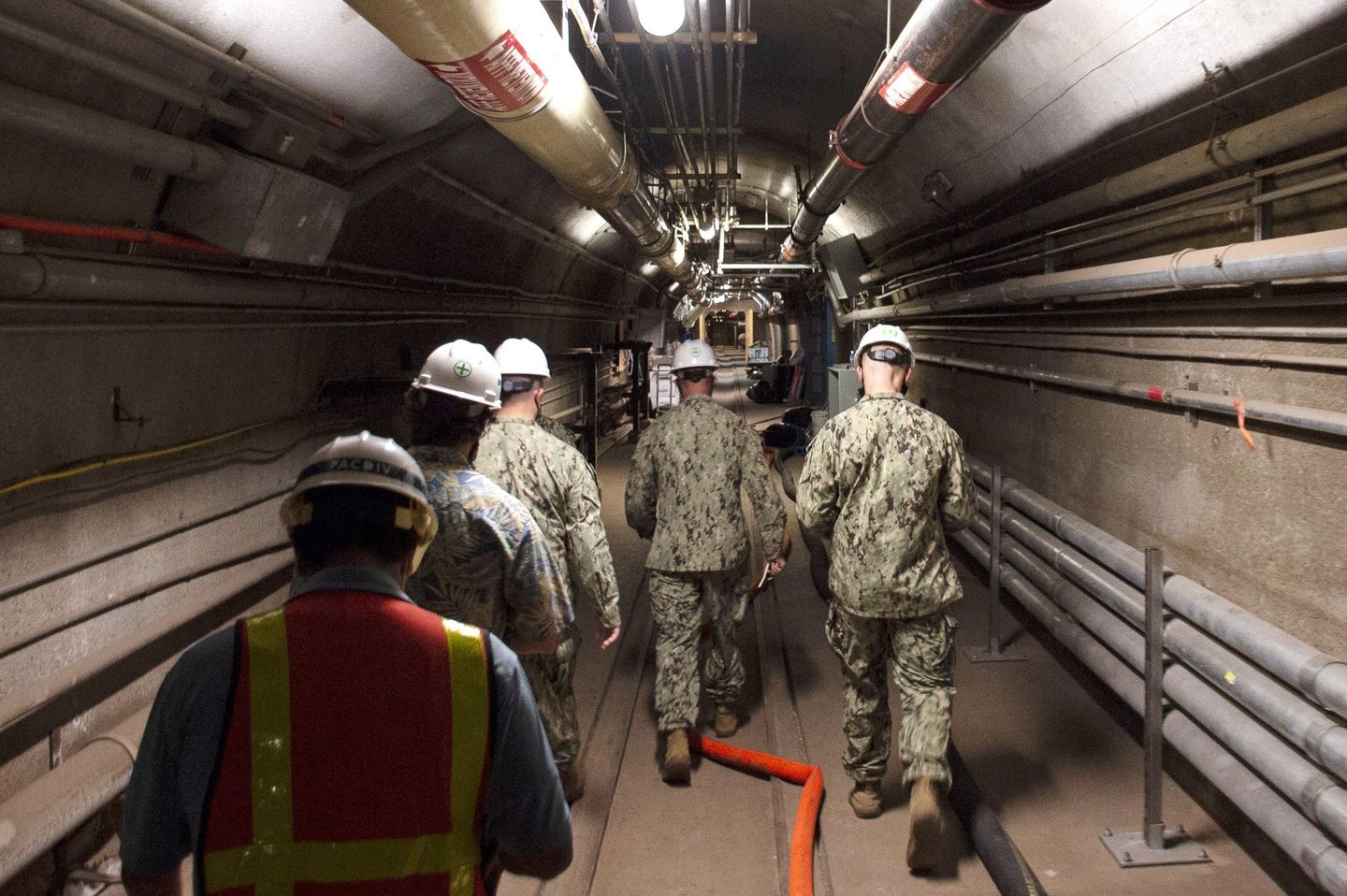 The Defense Department next month will begin draining a storage facility near Pearl Harbor that had leaked fuel into Hawaii's drinking water, Pentagon officials said Tuesday.
The remaining fuel at the Red Hill Bulk Fuel Storage Facility will be repositioned throughout the Indo-Pacific region when the draining begins Oct. 16, officials said.
"The Defense Logistics Agency has taken actions to reposition fuel within the theater, where it can better support [U.S. Indo-Pacific Command] fuel requirements," Air Force Brig. Gen. Pat Ryder, a Defense Department spokesman, told Pentagon reporters on Tuesday.
---
---
Defense Secretary Lloyd Austin ordered the closure of Red Hill in March 2022 following a November 2021 leak that caused fuel to seep into Hawaii's water supply.
The 20 steel-lined fuel tanks that make up Red Hill can store up to 250 million gallons of fuel. They are connected to pipelines that run 2.5 miles through a tunnel to fueling piers at the Pearl Harbor naval base.
The Navy has been storing fuel inside caverns dug out of Red Hill since World War II. Japan failed to knock out the military's fuel supply in Hawaii on Dec. 7, 1941, largely because it was so well protected.
But the Defense Department's opinion of the facility changed in 2021 after a spill released more than 19,000 gallons of JP-5 jet fuel into the local water supply.
Follow Us on Google News
#Military #draining #storage #tanks #leaked #fuel #Hawaiis #water #supply
Related

Shayri.page