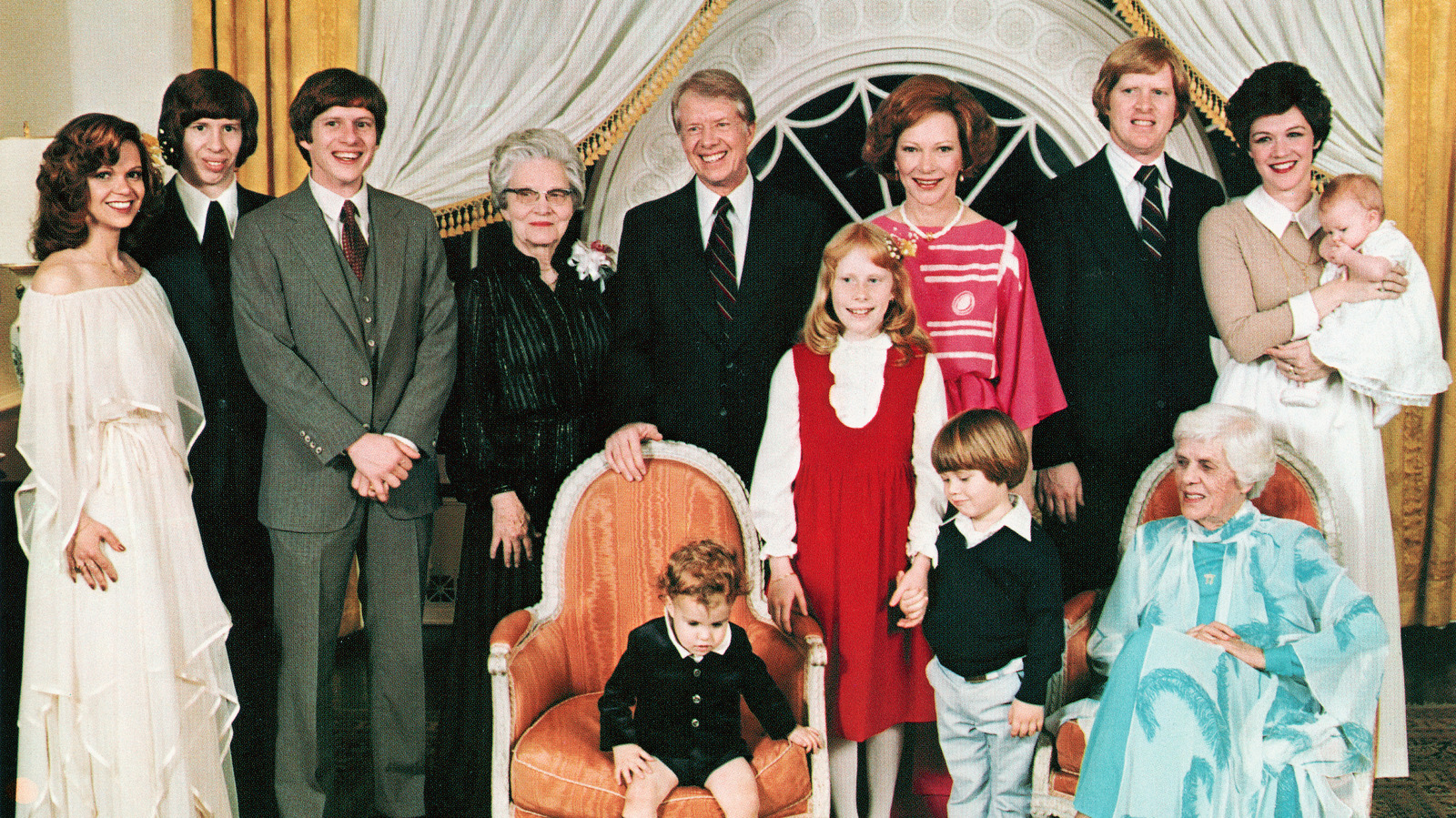 Jack is the family name given to the couple's first son, John William Carter. Born in Virginia in 1947, the eldest Carter child grew up in Plains, Georgia, working on the family's peanut farm. He attended a few different universities in Georgia, eventually earning a degree in nuclear physics and law. He is first and foremost a businessman, working in finance and investment. However, he did briefly try to become a politician, running for the U.S. Senate in 2006. He ended up losing the general election. 
Along the way, Jack married Juliette "Judy" Langford (again with the nicknames) and had two children — Jason James and Sarah Rosemary. When the pair divorced, Jack went on to remarry Elizabeth Brasfield in 1992. He became stepfather to her two children. 
Chip, aka James Earl Carter III, was born far from the peanut fields in Honolulu, Hawaii in 1950, but the family eventually found their way to Georgia. That where Chip got his start, working at the peanut warehouse. This was before moving into government like his dad. Chip was as a political consultant before becoming president of his dad's not-for-profit organizations – Friendship Force. Chip is also a father to two kids — one from his first marriage and one from his second marriage. He and his third wife, Becky Payne,  now live in Decatur, Georgia. 
Post source: The List
Shayri.page