Elvis Presley's Graceland had an open-door policy to his family and close friends. However, some areas of the mansion were off-limits, even to those closest to the King of Rock and Roll. Elvis' cousin Danny Smith revealed that Graceland's most private space was limited to one room you couldn't enter without an invitation.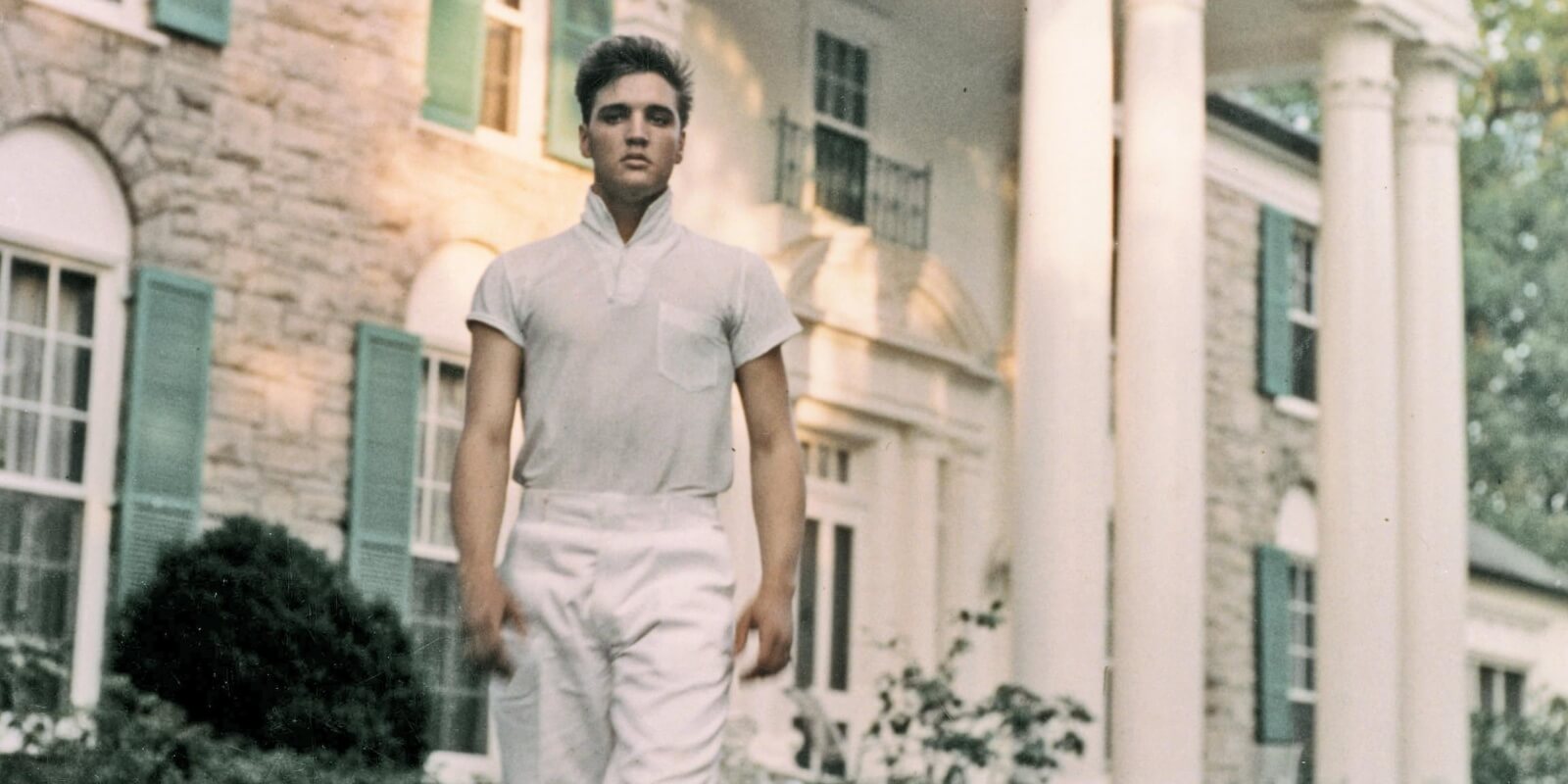 Graceland was open to all, but the King of Rock and Roll kept some elements of his home private
Danny Smith runs a YouTube channel called Memphis Mafia Kid, where he discusses everything regarding the King of Rock and Roll. Smith reveals secrets about life at Graceland and what it was like within the walls of the historic Memphis mansion when Presley was alive.
Smith regularly answers fan questions on his channel. One fan asked if Elvis Presley had any boundaries at home.
He explained that there was one room that no one entered unless invited. "Probably the only boundary at Graceland was, to me, his bedroom."
Smith continued, "The guys, his family, all went pretty much all over Graceland. You didn't go into Elvis' bedroom without being asked or invited."
Elvis Presley's bedroom was private, but downstairs was a different story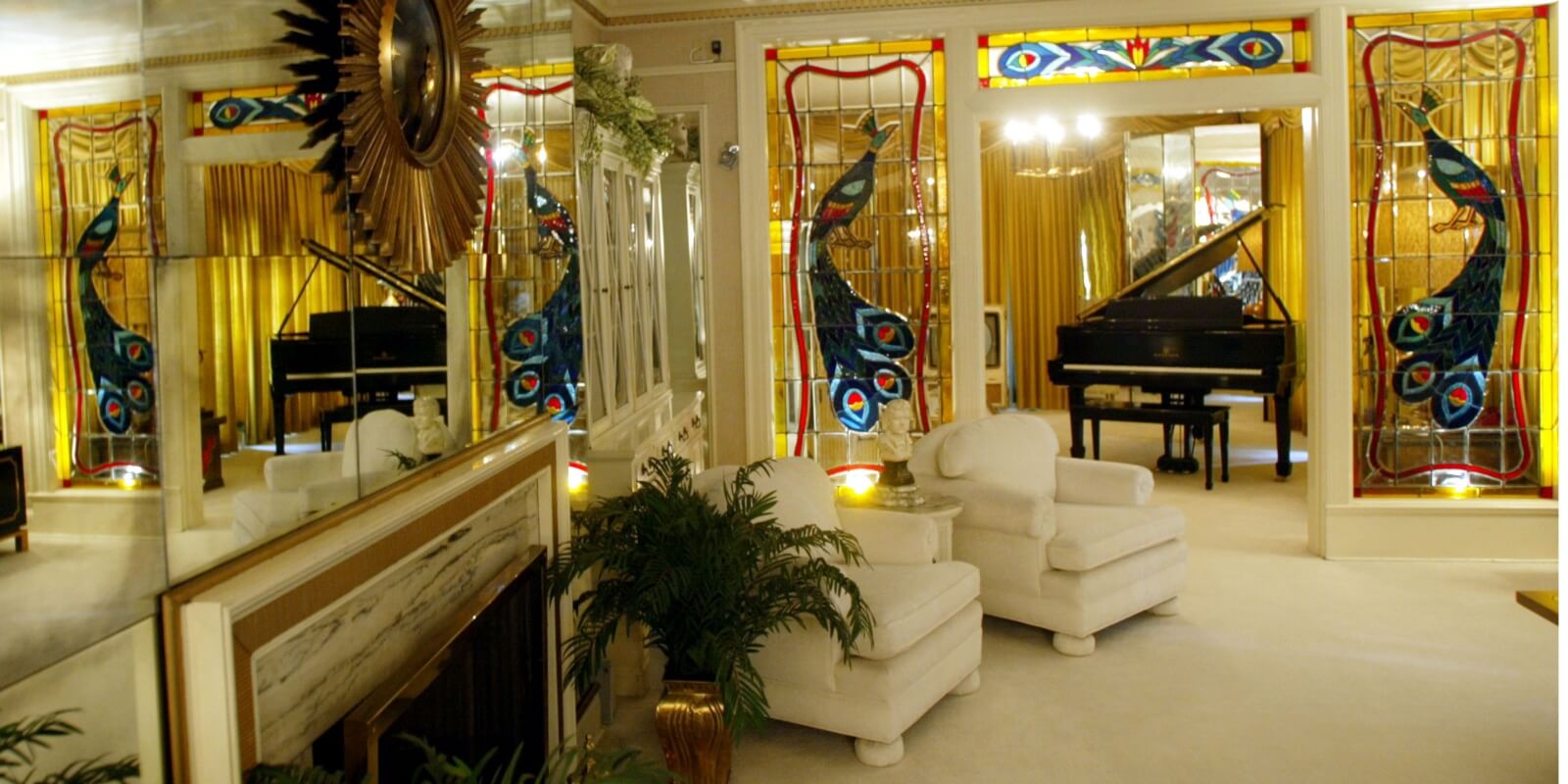 It was Elvis Presley's choice to keep his bedroom off-limits to most. It was his sanctuary and a place where he could go to escape.
"Maybe that was his feel-good place," Smith assessed. "He would stay up there and talk to people. If there were a boundary, that would be it."
Presley's bedroom remains as it was the day the singer died in 1977. However, other public rooms of the mansion have been significantly altered since that period.
Smith weighed in on the changes, saying that although he had not been to Graceland in many years, he knew changes were made in its interior. However, he believed the home should have been left with the same decor and furniture as the singer had it decorated at the time of his death.
"He liked the way Graceland was in the early years. And, he liked how it was when they redecorated," he assessed.
In 1974, Presley redecorated the living room with dramatic French Provencal furniture décor, including red carpet, red velvet furniture, and red satin draperies, said Graceland's official website. The color scheme ran through the music and dining rooms as well.
This look remained in place until the mansion opened for tours in 1982. The decision was ultimately made to return the older furnishings to the public rooms, reflecting how they looked during Presley's years at Graceland.
What is Elvis Presley's bedroom like?
Danny Smith said the only people who entered Elvis Presley's bedroom were invited. After his death, the entirety of the upstairs area was sealed to protect his privacy once Graceland opened for tours.
Smith previously shared that Presley liked to keep his bedroom a certain way on his Memphis Mafia Kid YouTube channel. "Yes, Elvis liked it dark, and he liked it very, very cold."
Reportedly when asking others to come to his private quarters, the king of rock and roll would hand out sweaters and racquetball jackets to keep warm. Smith added, "When he was once at the hospital, he put aluminum foil over the windows to keep the light out and darker."
Presley's former girlfriend, Linda Thompson, once shared the king's master bedroom is decorated in black, red, and gold. He never opened the windows.
She shared a series of private photos taken at Graceland in 2020 showing its original lower-level decor on Instagram. The images were taken when Thompson and Presley dated from 1972 through 1976.

Shayri.page